As there is more going on during the news than the audience sees, there is also more to the teachers at Missouri Baptist University than we might acknowledge. Getting to know Paula Bennett about her time in the news industry, academia and her farewell to MBU.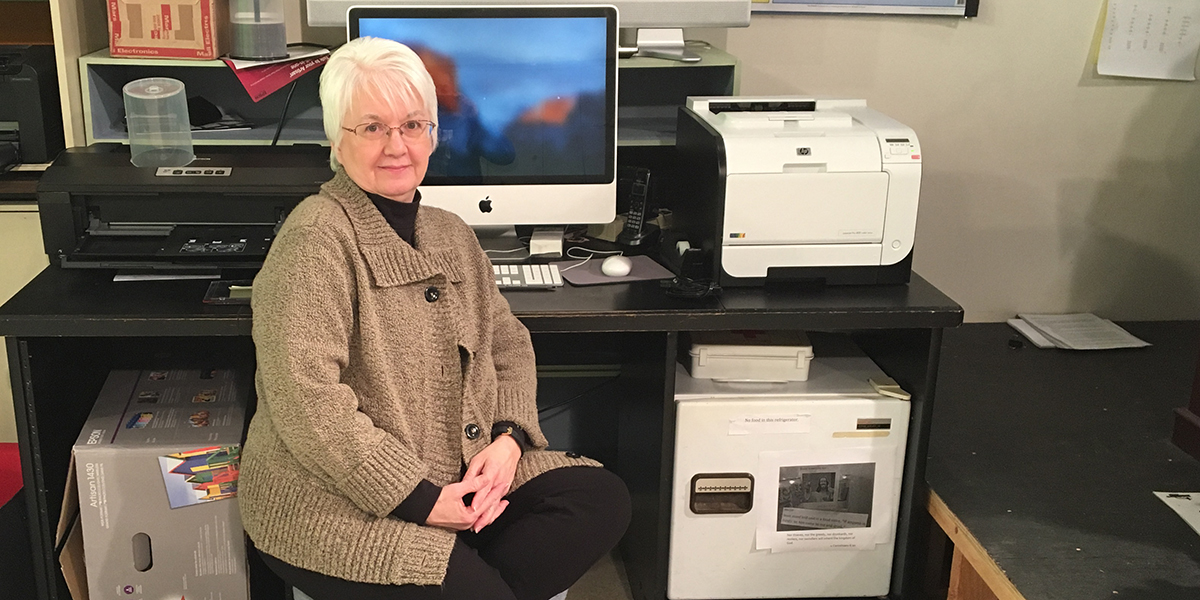 Photo by Chris Hodges
Paula Bennett, associate professor of broadcast media and communications, can often be found in the Broadcast Studio on the first floor of the Fine Arts Center.