Why watch a game when you can be a part of one? That is a question posed by a group of students as they came together to work to increase attendance at a volleyball game this spring.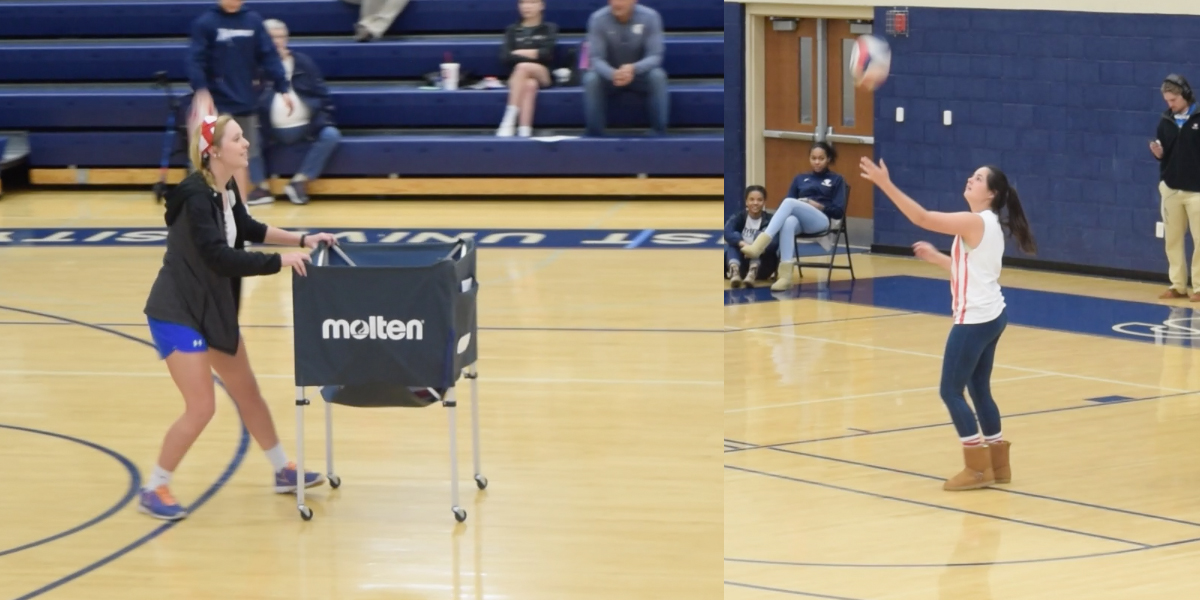 Photo by Michael Klussman
Emily Brown (left) and Krista Tyson (right) participate in a "halftime" game at the MBU men's volleyball home game on March 27, 2018, against Ottawa University.