With a strong passion for theatre and teaching, Kasey Cox is equipped to be a permanent part of the Missouri Baptist University faculty. By being a former student at MBU, Cox has a unique perspective when it comes to teaching. Her faith leads her as she journeys on as a full-time instructor here this year.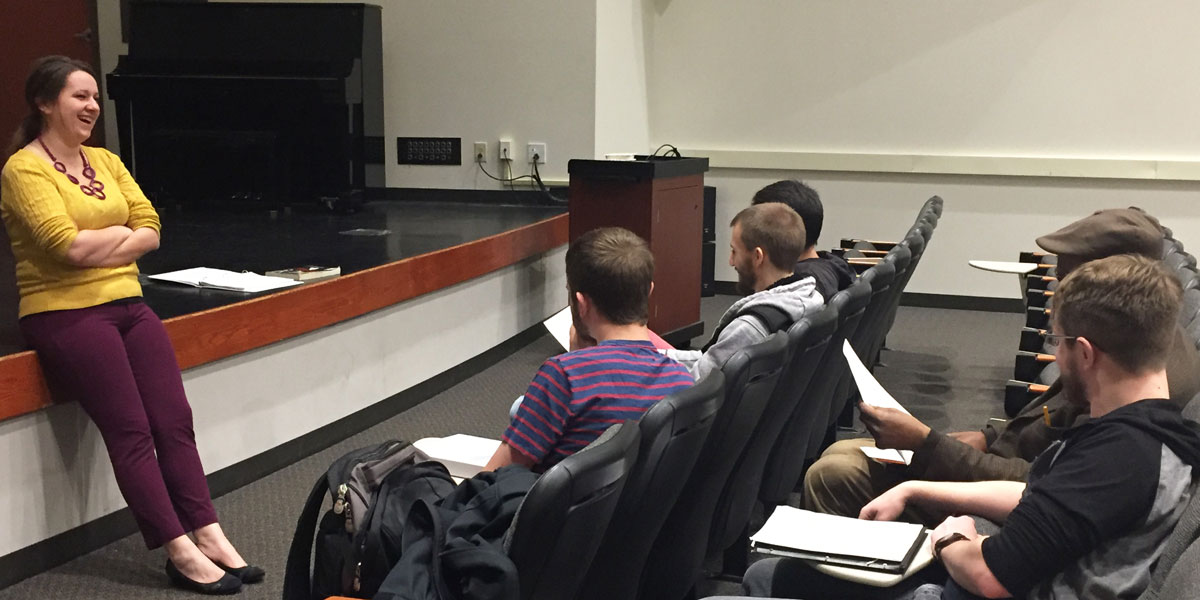 Photo by Spencer Randolph
Kasey Cox engages her students in discussion during a recent Drama in Ministry class.